Being a young busy mom with 3 small children, one which had special needs. I had to find easy meals that did not require too much preperation.
I would like to share with you some that I created on my own & some that I acquired through the years.
All of them are delicious & easy!
I hope you ENJOY them!


(I never brown or sear any meat I use). Everything comes out GREAT!










POTTED MEATBALLS

2 cans Campbells Golden Mushroom Soup
2 cans Tomato Soup
Gound Beef seasoned (I use garlic powder, garlic salt & small amount of salt)

In pot, empty all four cans & stir (NO WATER ADDED)
add meatballs (remember I don't brown them)
Cover
cook over medium flame 1 hr. stir occasionally.
I serve with rice or egg noodles
(can use chicken instead if you so desire)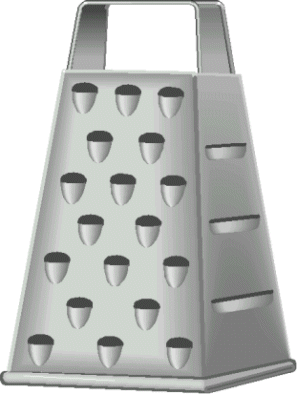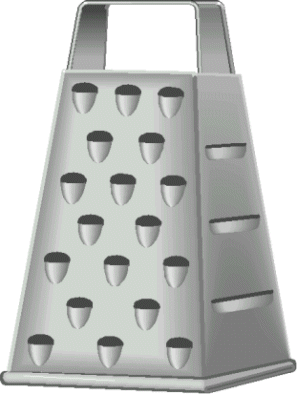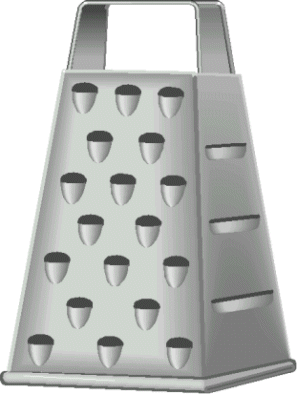 CLAM BAKE (boy I love this one)

100 Ritz Crackers
1 stick margarine
small onion
4 cans chopped clams

easy way & kids love doing this--- put the crackers in a ziplock bag or brown bag. Place on floor & dance on them to crush
put into ungreased casserole dish
melt margarine & add to crackers
add the 4 cans of clams with the juice
grate some onion (not much needed)
mix well
Oregano on top optional
bake in oven, uncovered 50 minutes at 350 degrees
(great with salad, spaghetti & garlic bread)











BRISKET

2 first cut Briskets
2 or 3 packages Lipton Onion Soup
potatos
water

Use large roasting pan
fill 1/4 with water, place in Briskets
add onion soup mix
cover
cook 2 hours in oven at 350
add potatos (can be whole ones from can or fresh potatos) I add alot
cover & cook 1 more hour with potatos










UNSTUFFED CABBAGE

4 cans of Whole Berry cranberry sauce
2 jars of store bought Spaghetti sauce
(15.something ounces each on sauce, 4 cans of cranberries will almost be that amount)
ground beef, veal, turkey, or pork seasoned
lg. head of cabbage or 2 medium heads
use large pot

pour cranberries & spaghetti sauce into pot
mix & let cook just a few minutes on med flame
wash cabbage & add the leaves to the pot & cover
let the leaves cook down
add meatballs seasoned, in this mixture I add some rice
cover
stir occasionally
cook 1 hour on medium flame
can substitute chicken & make this without cabbage)
great over rice












NOODLE KUGEL (pudding)

16oz package egg noodles
1 stick margarine
4 eggs
1 tsp. vanilla
3/4 cup of sugar
cinammon

Cook noodles according to package
pour everything into ungreased pan (I like using a square or rectangle corning or glass pan)
mix
sprink some cinammon on top
bake in oven 35 minutes at 350
can be covered or uncovered, you can also cut the recipe in half
I have a heavy hand with sugar (I always add a little extra)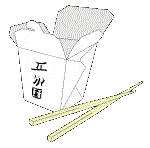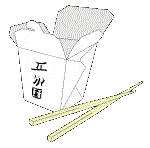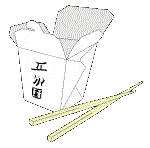 EASY LO MEIN


1 box or bag of thin noodles
1 bag frozen vegetables
1 stick margarine
1 pkg onion soup
2 chicken boullion cubes
2 cups water

Brown noodles in margarine (I use a wok for this, but a large pan will be fine)
defrost vegetables
add all ingredients
stir
cook on medium flame until noodles are tender
(you can add shrimp, chicken, beef or whatever you desire, but not necessary)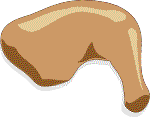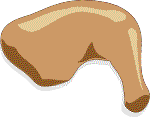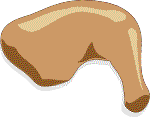 BAKED CHICKEN


chicken parts or chicken cutlets
Kelloggs corn flake crumbs
margarine

wash off chicken
cover completely with corn flake crumbs
place in pan
melt margarine & pour over chicken
(add seasoning, optinol)
bake in oven at 350 for approx. 40 minutes uncovered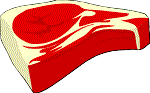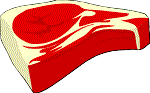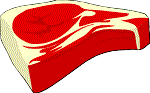 PORK CHOPS


pork chops
any kind of sauce or gravy, my favorites are spaghetti sauce or cream of mushroom soup
place pork chops in pot & cover with whatever you choose
cover pot
cook 1 hour on medium flame


Now don't get me wrong, I do cook things that are much more involved! But I wanted to share some of my real easy recipes with you.
If you have any questions, or would like to tell me if you tried & you liked any of them. Please email me. I would love hearing from you.

~ENJOY~





annie777hp@webtv.net